Refurbished Livestock Transport Ship "Yangtze Fortune" Invested by Hesheng Group Completes Commissioning
On 28th Aug 2017, a ceremony was hold on Changxing Island to celebrate the commissioning of the second refurbished vessel named "Yangtze Fortune" which is invested by Hesheng Group. The leaders from well-known enterprises including Hesheng Group, Shanghai Changhang Shipping Co., Ltd, Dalian Shipbuilding Industry Co., Ltd, MDS Financing Consultancy Co.Ltd., China Merchants Energy Shipping Co., Ltd, Bureau Veritas China, China Classification Society and etc. attended this ceremony. The vice president of China Everbright Bank, Dalian Branch, Junying Wang, performed the naming ceremony for "Yangtze Fortune".

"Yangtze Fortune" is a livestock transport ship refurbished from a 660 container vessel and is the sister ship of "Yangtze Harmony" which was commissioned in Mar 2017. "Yangtze Fortune" is the second livestock transport ship that is designed, refurbished and owned by China independently with own intellectual property rights.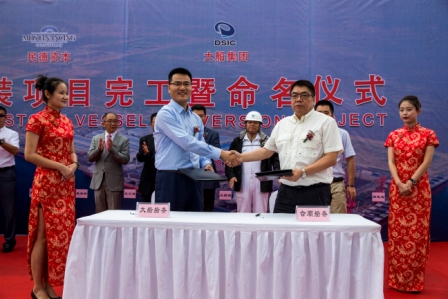 Chairman of Hesheng Group and deputy GM of DSIC sign the completion agreement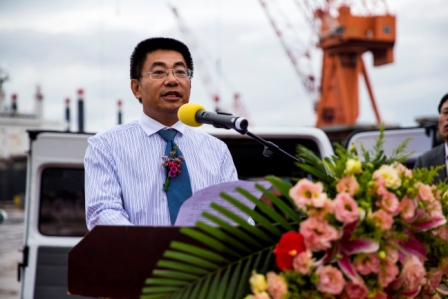 Deputy Chairman of Hesheng addresses the ceremony on behalf of shipowner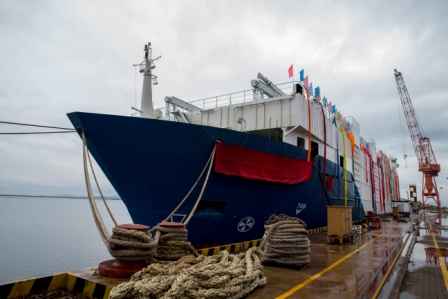 Thanks to the cooperation of all parties with firm determination, mutual understanding, consistently research and innovation of technology during the construction progress, "Yangtze Fortune" completed the commissioning successfully. In the meanwhile, "Yangtze Fortune" smoothly passed examination of AMSA that won highly praise from all sides.
The completion of those two ships not only makes Hesheng Group play an important role in livestock transportation business but also highlights the industrial advantages, thus perfecting the full industrial chain of Australia cattle project.